Sunday League Secretary retires
Posted in Club News by admin, on June 6, 2019.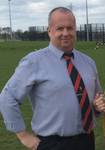 After many years of service, Ben Casey has retired as secretary of the Sunday League. Many thanks to Ben for all he has done, I personally have a great deal of respect for Ben and his efforts over the years to help us at grass-roots level. There is an interesting article in the EDP today on Ben.
https://www.edp24.co.uk/sport/norwich-sunday-league-football-1-6089936
Return to Latest News »