End of Season Report
Posted in Club News on June 3, 2019.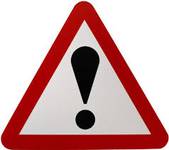 End of season report
Well, after a great start to the season, the First team lost impetus, due to inconsistent play caused by ever changing teams through illness, work, a couple of suspensions and serious injuries. There were often 5 or 6 changes from week to week, so inconsistency was inevitable.
Billy Kelly is convinced that the issues started when the team lost their best player (Billy Kelly) to injury………….of course it was, Billy!
After the Christmas period, things picked up just as the managers said they would. Important players returned, work commitments eased off, and we started climbing the table, but we had left ourselves too much to do, and a mid-table position was, under the circumstances, all that we could hope for.
The players always remained positive and loyal, testament to the characters we have leading the team.
So it's thanks to Bunno and Tretty for their sterling efforts throughout the season, both are staying for the forthcoming season, we sincerely hope all of the players will too. They are a great squad of lads, and we are very pleased they are at the club.
Thanks as always goes to Lesley Kelly; having to deliver her sons to Saturday and Sunday football, she decided many years ago 'if you can't beat them, join them', and has taken over our first team hospitality management following the departure of Adam Nelson; she also has a role on the management committee, and cajoles the lads into helping out where possible. She is rapidly becoming indispensible.
Thanks also to Taylor's mum and dad, Gary and Susan, Gary regularly ran the line, and Susan, with her dad, served the half time refreshments.
On to the Reserves; after almost folding, the initial hope was that, after a traumatic season in the Lowestoft League, we would be able to field a side in our new league. Dan Roche had to withdraw from managing the side due to work commitments, and in stepped Tom Radford to lead the squad.
Tom promised us he would be able to lead the team to better things, and boy, did he achieve that, improving the squad and leading them to promotion in their first season in the C&SNL. A fantastic achievement by Tom and squad, latterly helped by his now permanent assistant manager, Michael Cullabine. Tom is also confident of retaining his players to compete in D3 of the league.
The Sunday team was, as is typical of grass-roots teams, unable to field a consistent side week in, week out. Players with so many commitments led to us having a squad of 16 one week, and then saw us struggling to raise a side the next.
The team, when they could field their best squad, easily competed in D2 and comfortably finished mid-table, beating some of the best teams in the division. What might have been!
Player-manager Billy Kelly led the team as he has done for several seasons, but he has sustained a serious knee injury, which requires hospital treatment, and after a great amount of deliberation and discussion, even his persuasive manner led to us having to withdraw our Sunday side for next season, something we greatly regret, but it was inevitable.
Billy is continuing with the Club in fact, he has been appointed General Manager to oversee the playing aspects of the club and taking some of the weight off the Secretary's shoulders. He won't be able to play for a while, so it's great he is staying heavily involved during his recuperation.
From a club perspective, we are looking forward to the close season and looking forward to the challenges ahead.
Return to Latest News »