Dan Roche stands down
Posted in Club News by admin, on Sept. 16, 2018. Last changed on Sept. 23, 2018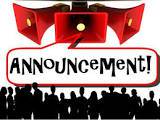 Dan Roche has reluctantly, due to work and family pressures, decided he can no longer dedicate enough time to the running of the Reserves team.
We only have praise for Dan who brought the Reserves back from the brink last season, and was enthusistically taking to the task of running the team, but business pressures have meant he needs to spend his limited free time with his family.
We are hoping Dan will be able to return when he has more time.
We welcome Lewis Bailey and Tom Radford as joint managers. We wish them well going forward, and hope they can continue on from where Dan left off.
Return to Latest News »