Covid 19
Posted in Club News by admin, on Aug. 5, 2020.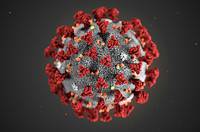 Football returns to Hempnall on September 5th 2020. The club has appointed a Covid officer who is responsible for devising our policy to protect our players, supporters, officlas and visitors. This will be in line with Government and FA guidance.
The players and volunteer staff are very much looking forward to the resumption of activites and we will do our best to ensure that volunteers are kept safe, with social distancing and routes to and from WC's etc marked out, and a register held of those attending to ensure the Government's track and trace system is complied with.
Please, in event of club officials enforcing our policy, do not be offended if you are asked to adjust your spectator viewpoint.
As we know, this is a moving target and guidance is developed as time goes by, so our policy may have to be developed in line with up to date Government and FA requirements.
Return to Latest News »