Pre-season schedule
Posted in Club News by admin, on June 20, 2018. Last changed on June 30, 2018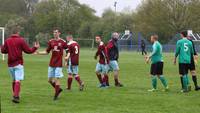 Trainimg starts 23rd June then will be every Saturday (10.00am to noon) and Wednesdays (6.30pm to 8.30pm) up until friendlies start.
First team friendlies are as follows
Tuesday 17th July away to Bungay 7.30.
Sat 21st July away game at ellingham
Sat 28th July away to Scole 1.30 kick off, Reserves play after.
Tuesday 31st July Easton away 7.30 kick off
Sat 4th August home v East Harling 2.30 kick off
Wed 8th August home to AFC Norwich 6.30 kick off.
Saturday 11th August, away to Mulbarton Reserves, 2.30p kick off.
Awaiting a game response away on the 11th.
Return to Latest News »