Billy Kelly takes over Sunday side
Posted in Club News by admin, on July 18, 2017. Last changed on Sept. 24, 2017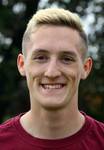 Nick Talbot has advised the Club that due to changing work commitments, he cannot commit to running the Sunday side for the forthcoming season.
At last night's committee meeting, Billy Kelly was appointed as Sunday Team Manager for 2017-2018.
Nick will still be heavily involved with the Club at committee level, and still intends to play when he is available.
The Club is indebted to Nick for introducing the Sunday side to the Club last season, it has been, as far as the club is concerned, extremely successful, and we look forward to the success continuing.
Return to Latest News »